Configure a Consumed Balance Report
The Consumed Balance Report allows the user to obtain information on the amount of ledger, available and consumed employee leave balances within a specified date range. 
1) Click on the Leave Management icon from the navigation menu, then select the Balance Management option in the Balances section.
2) From the drop-down menu, select the corresponding accounting period. 

3) Click on Settings 

 icon on the bottom left corner of the screen. 
4) From the Screen Mode drop-down select Consumed Balance Report.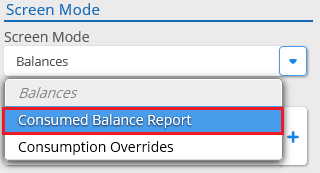 5)  Press the Apply button at the bottom of the screen. 
6) From the drop-down menu select the desired time frame for the report.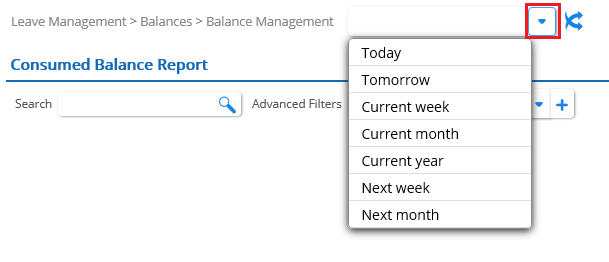 Note: Use the double arrows button to select a specific date range.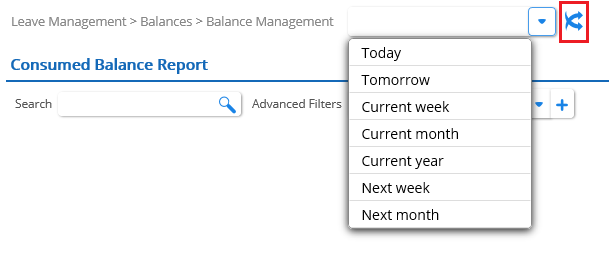 7) To print the report, click on the Generate Report button or click on the arrow next to it to explore Advanced options.