View a Sandbox Schedule on the Roster
This feature allows the user to change the Roster page's view to an Existing Sandbox Schedule.
If you do not have an Existing Sandbox Schedule yet, you can follow the steps via Create a New Sandbox Schedule
1) Click on the Scheduling icon from the navigation menu, then select Roster option in the Schedule section.
2) Select the Actions icon from the bottom of the navigation menu.

3) Press the Change Schedule button.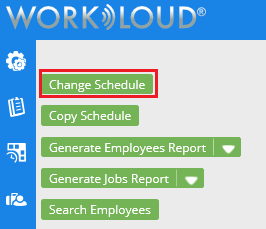 4) From the drop-down menu, select the desired Sandbox schedule that was created in Scheduling > Schedule > Schedule Management.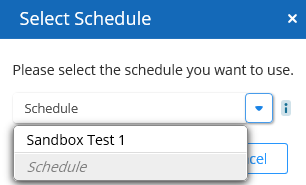 Note: A selection that is named Schedule is the primary schedule that is generally loaded on the Roster.
5) Click Ok to load. Continue working with the selected Sandbox schedule on the Roster as usual.