Filter the Leave Requests Page
The Leave Requests page is equipped with an advanced filter that allows to filter leave records by the leave type, period, status, etc. See steps below for more details on the filters available. 
1) Click on the Leave Management icon from the navigation menu, then select Requests option in the Leave Requests section.
2) The screen will show all leaves that are requested, approved, withdrawn, etc.
3) Use the Advanced Filters drop-down menu to select any criteria based on which the existing leave records on this page will be filtered.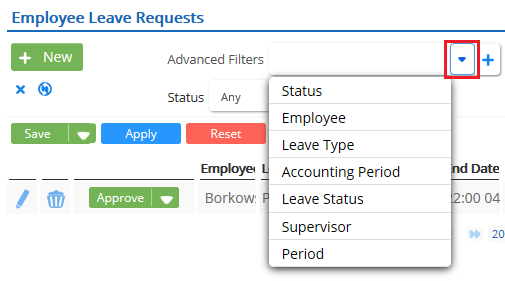 Note: Once a criteria is selected from the drop down, click on the flashing Plus Sign to add.
4) Select the desired criteria option from the drop down menu and click on the Apply Filters button below.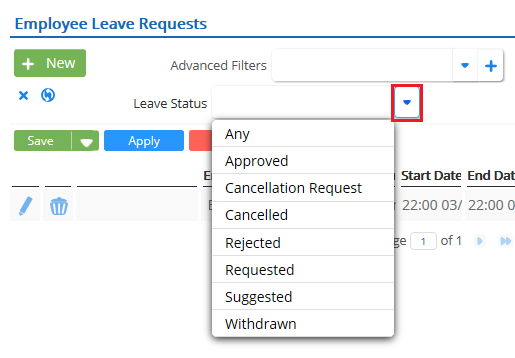 5) All applicable leave records will display on the filtered page.
Note: To remove an applied filters, press the
button to the left of the filter. If you have more than one Advanced Filter selected, press the

 button to remove all of the filters.