Process Pending User Requests for ESS
Employees can send an account creation request to their employer after choosing a username and password. The following steps describe the approval process of those submitted pending user requests.
1) Click on the Administration icon from the navigation menu, then select Pending User Requests option in the User Security section.
2) All pending user requests will be listed on the left hand side panel.

3) Press the View button next to the first pending user request.
4) Verify that the user request matches with an existing employee in the application (employee will be selected in the Employee field). Leave Domain Role field blank.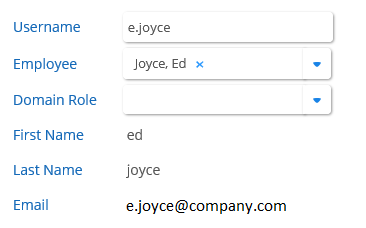 Note: if the Employee field is not populated correctly, modify the value by removing the selected employee and adding a new employee from the drop down.
5) Next, verify that the user belongs to the selected organizational unit. Then select the Employee Role for this user.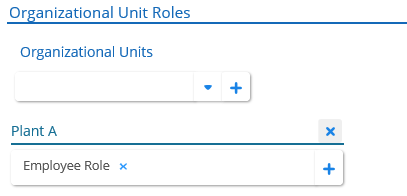 6) Set the Home Page field to Default and the Main Menu field to Employee Main Menu.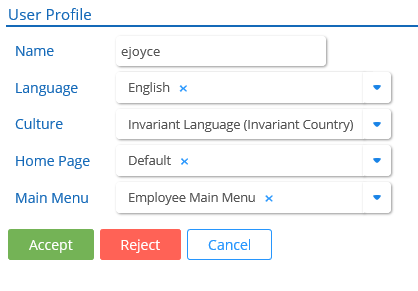 7) Press the Accept button to approve the user request.