Return an Approved Leave Back to a Request
For Administrators working in the Requests page, in the case of an  accidental Approval the below steps walk you through returning an Approved Leave back to a Request.  
1) Click on the Leave Management icon from the navigation menu, then select the Requests option in the Leave Requests section.
2) The screen will show all leaves requested and approved.
Note: Use the Advanced Filters to sort the leave requests. 
3) Select the pencil icon to edit the Approved Leave.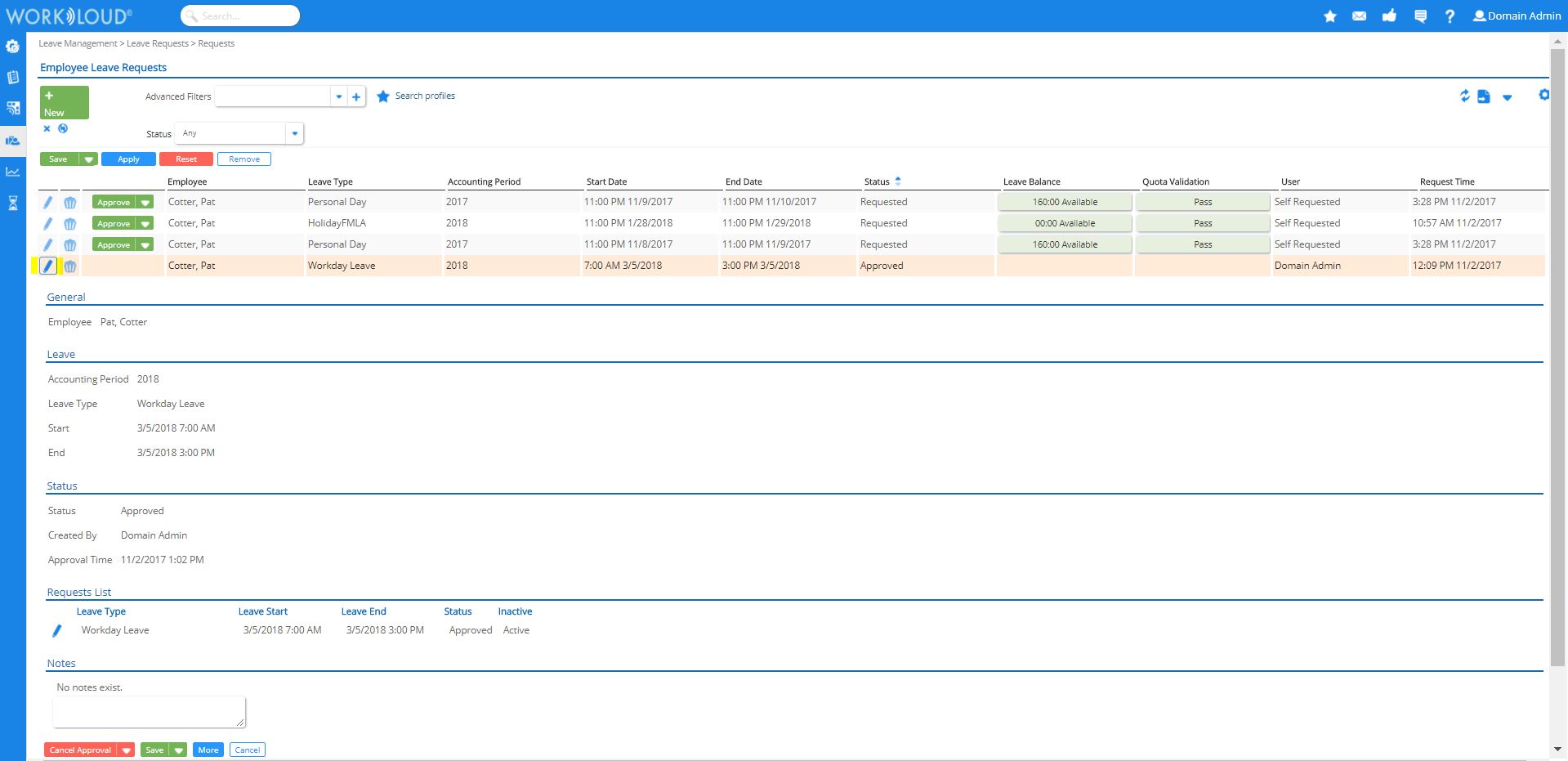 4) Click on the Down Arrow on the red Cancel Approval button.

5) Select Delete.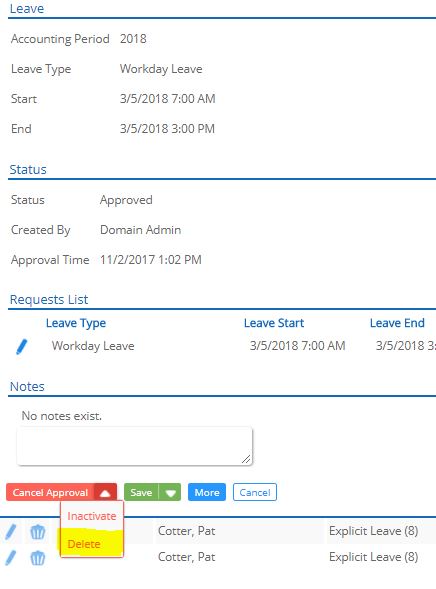 6) Click Confirm, to return any leave hours back to the employee.

7) The Leave is now returned to the Request status.