Please note: steps and visuals may vary depending on operating system, updates and device specifications.
IPhone:
2. Find the Engage App on your device home screen or in the folder you've assigned it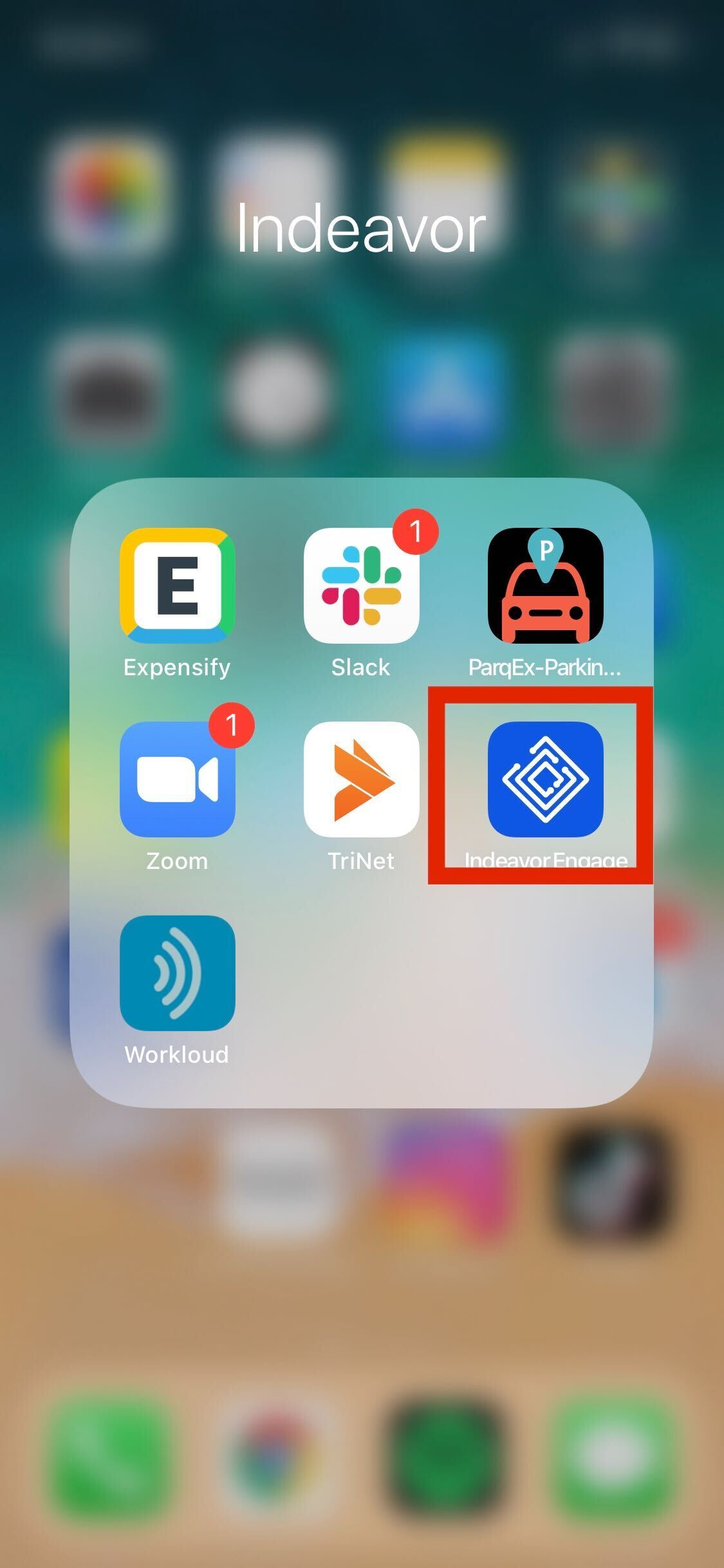 2. Hold your finger on the Engage App icon until options appear. Continue holding the app icon until the options go away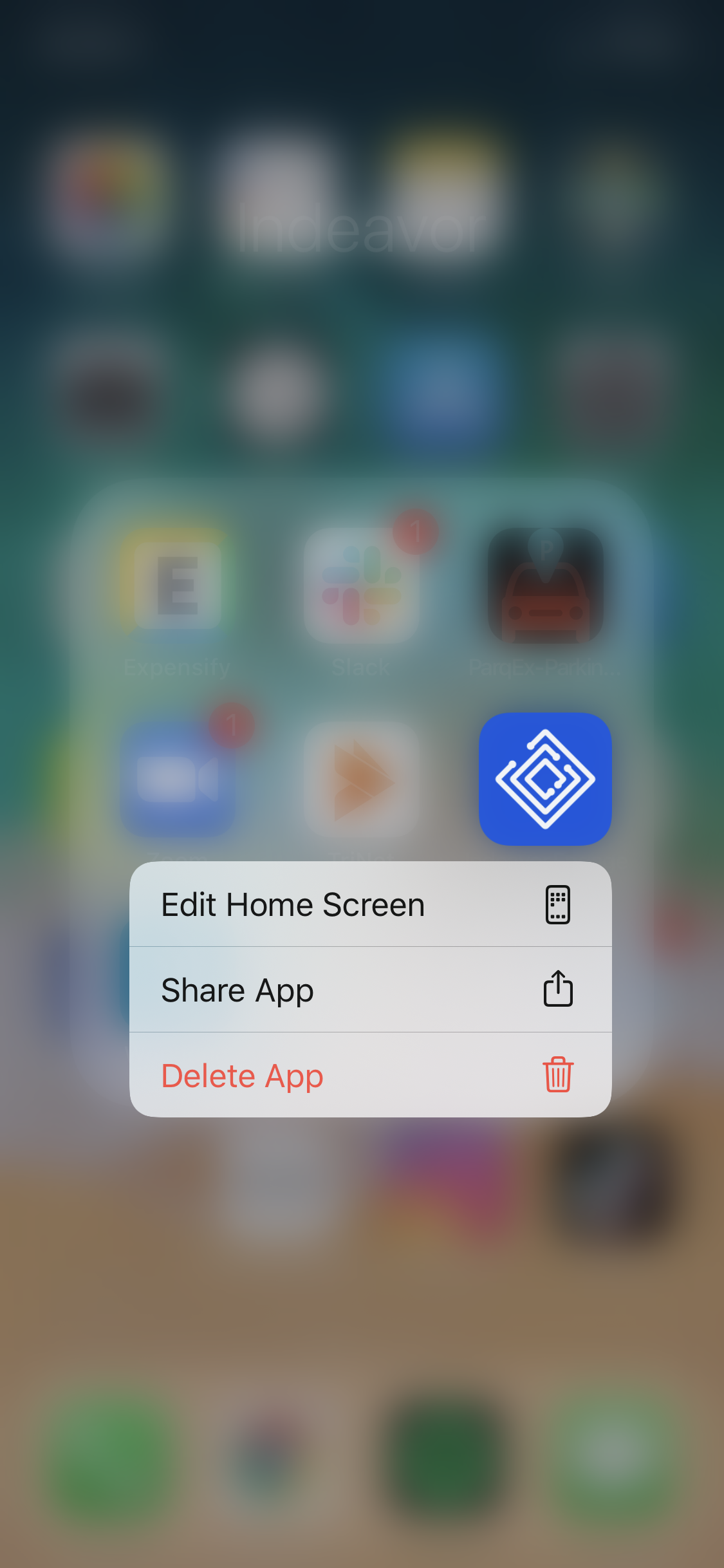 3. An "X" will appear in the top left corner of each icon, and the apps will begin to "dance." Tap the "X" in the top left corner of the Engage Icon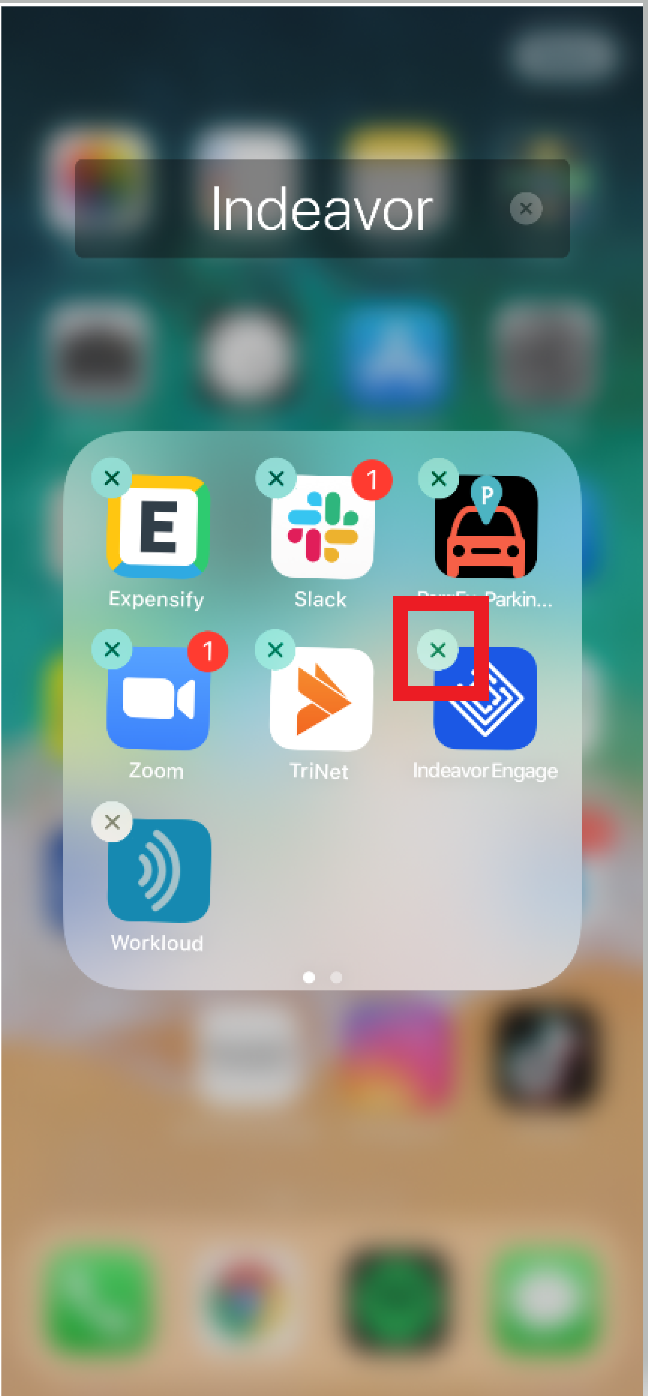 4. Select Delete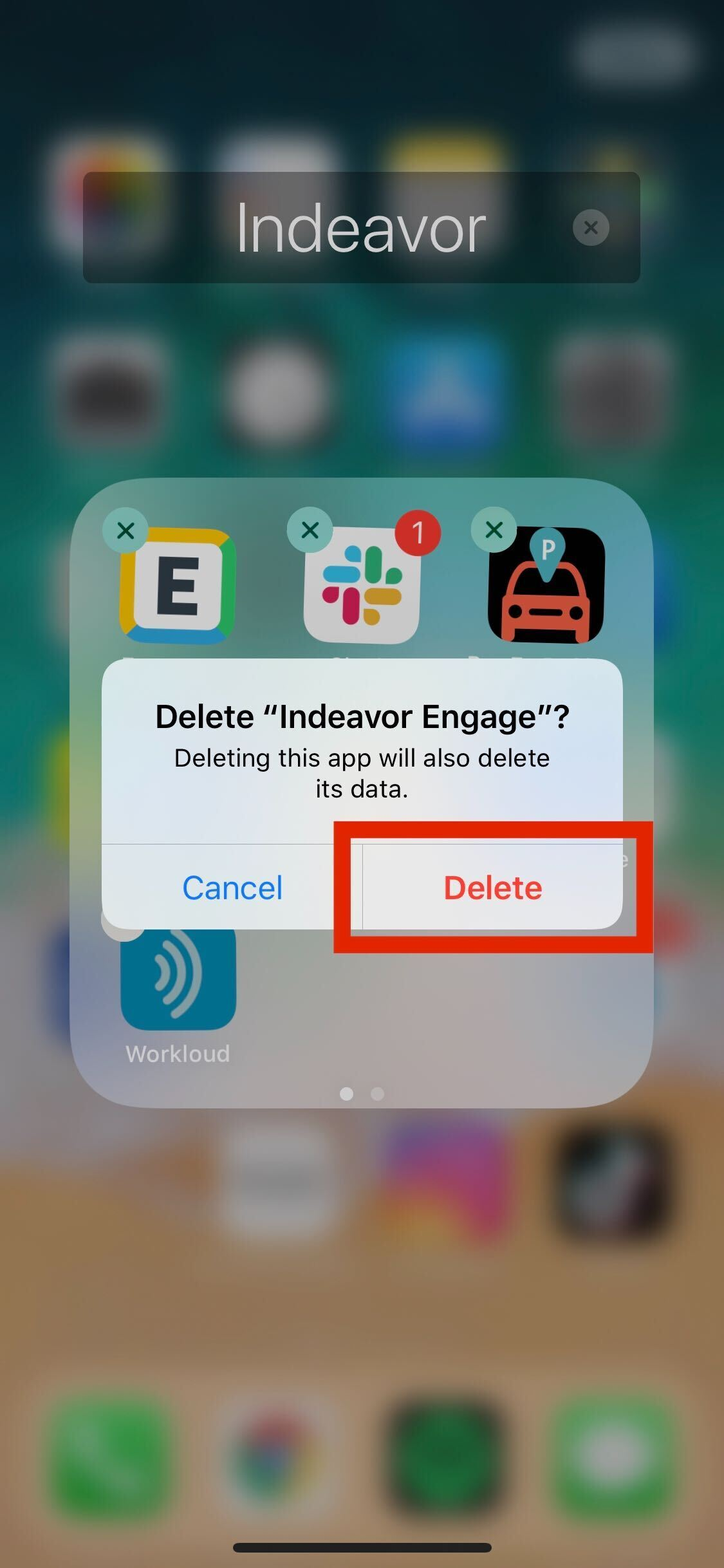 Android:
1. On your device, find and then tap AND HOLD on the "Indeavor Engage" icon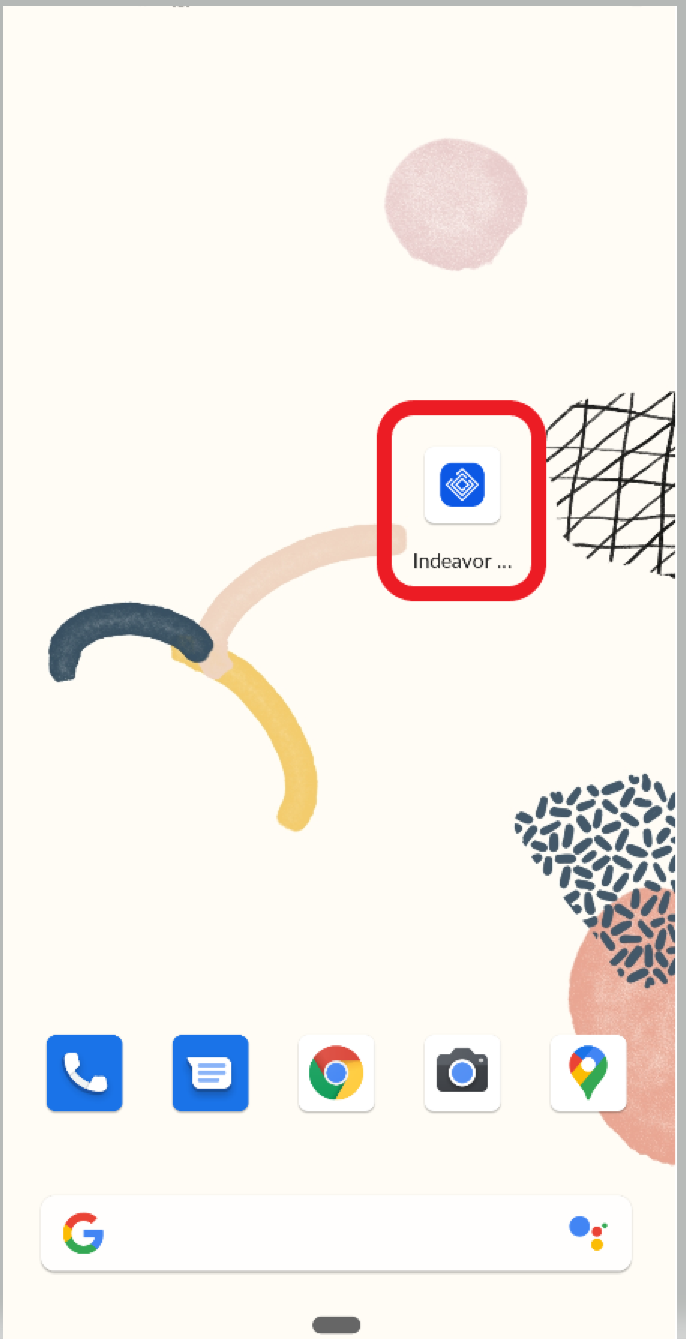 2. Tap AND HOLD the Indeavor icon until the "App Info" menu appears. Select "App Info"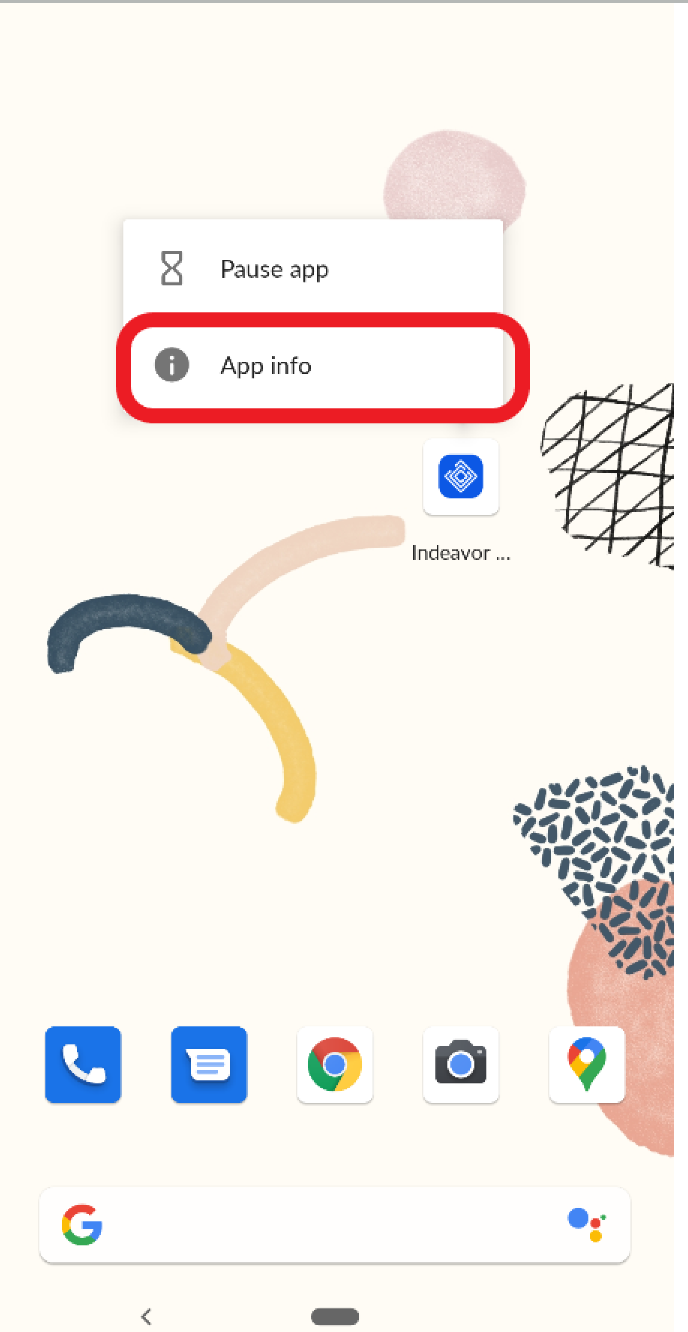 3. Tap on the "Uninstall"/ trash can icon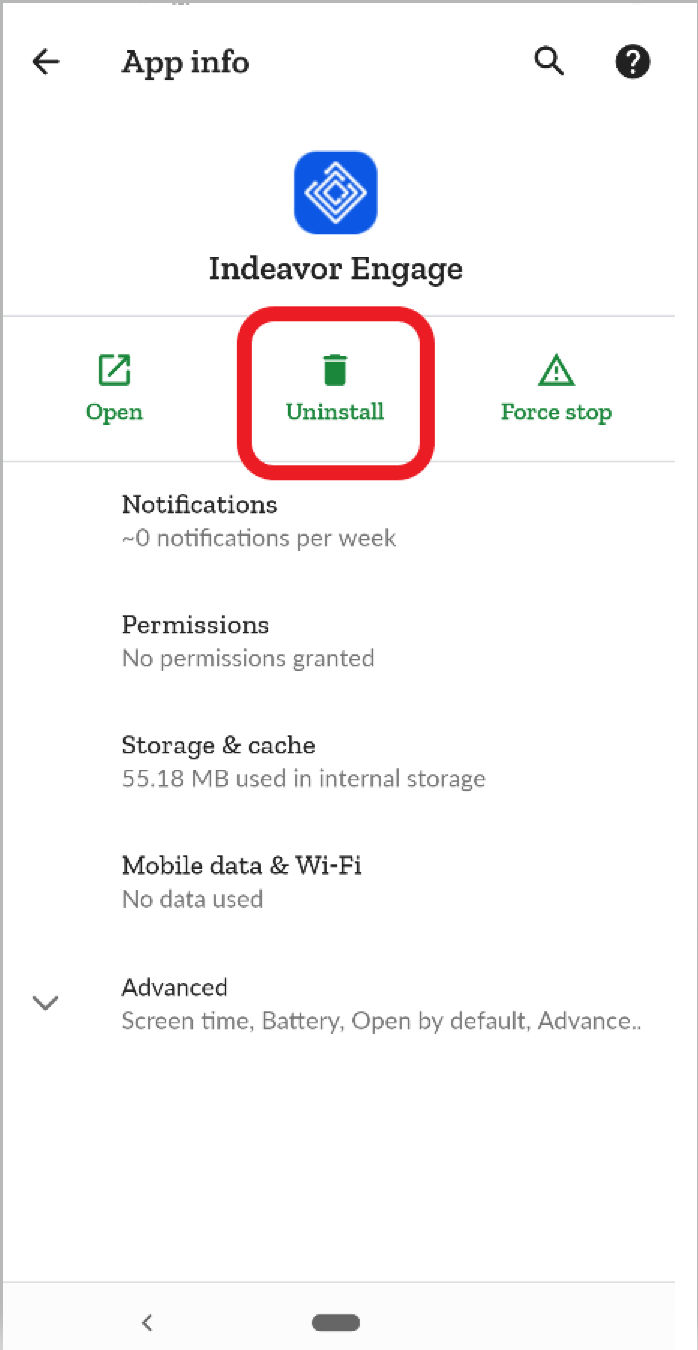 4. Tap "OK"